Best Software Outsourcing Companies in Vietnam
Vietnam is quickly gaining recognition amongst international clients, positioning it as a Pacific-Asia innovation center on the rise. The most affordable rates in the Pacific-Asian region, outstanding ethics at work, and a track record of successful outsourcing projects continue to be the cornerstones of our criteria for selecting the most promising ethics companies in Vietnam.
This country's stand in the global IT industry has strengthened and grown into more robust as a result. Intel, IBM, Samsung Display, and Microsoft are just a few of the international businesses that have trusted Vietnam since the early days of the nation's IT outsourcing sector.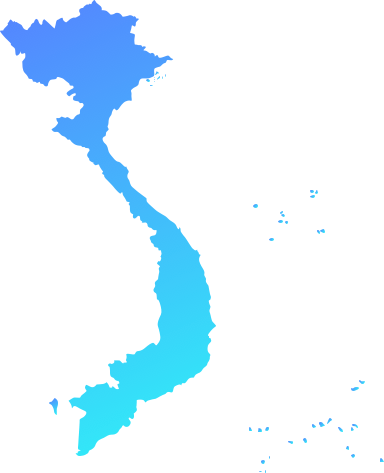 A Brief Outline of the Software Outsourcing Industry in Vietnam
Vietnam's demand for IT professionals has quadrupled in the past decade - as noted by Software Outsourcing Journal - thanks to the country's growing popularity as a location for the software offshoring of international corporations. This demonstrates the fundamental power of this slight Southeast Asian nation.
The worldwide shortage of talented young individuals is ascribed to a falling birth rate, implying that population aging is occurring everywhere. This has resulted in a mismatch of supply and demand during a time of rapid technological advancement. There have been consequences all over the globe in the software outsourcing industry as a result of this.
Software Outsourcing Journal has also searched all around for many fresh firms that are well-known in the software outsourcing industry, particularly top software outsourcing companies in Vietnam. Since following the rapid expansion of the global digital transformation wave, as well as the disparate distribution of skilled software engineers across many regions, countries with youthful human resources of comparable powers now have an opportunity to demonstrate their potential.
What Factors Make Vietnamese Software Outsourcing Companies Stand Out?
Competitive outsourcing costs
With an inexpensive cost of living in Asia and rich natural resources, Vietnam outsourcing companies have long provided the most affordable prices for employing people at all levels.
Highly skilled force
Developers in Vietnam often receive professional education and career guidance from the government. Therefore, these good conditions have led to the foundation of knowledge and application of advanced expertise in software outsourcing in Vietnam.
Diverse options
The vibrant economy paved the way for the vibrant outsourcing software development in Vietnam. This has led to more and more software outsourcing companies in Vietnam gradually becoming prominent and professional, bringing diverse choices to clients' businesses.
Government support
The government of Vietnam has been pushing for the expansion of the country's software sector and offering benefits to attract international investment. As a result, Vietnam outsourcing companies may fully grow their skills and openly build knowledge to service the foreign market.
Youth's vitality and energy
There is a sizable English-speaking community of developers in Vietnam who are youthful, educated, and fluent in the language. Because of Vietnam's good educational system, the country is home to a talented and informed software development workforce.
Seeking the Most Reliable Software Development Companies in Vietnam for Your Business - When and How?
When to Go Outsourcing Software Development?
Internal resources are insufficient
You can evaluate whether to outsource software development based on your capability and the amount of in-house workers. Since the top software outsourcing companies in Vietnam can undoubtedly provide you with the required skilled team.
New ideas needed
Surely incorporating outside minds and views into software development through outsourcing can boost creativity and innovation. Because they already have a certain objectivity and experience from previous projects.
Tight deadlines
When businesses outsource software development, especially outsourcing to Vietnam, they would get the time it takes to bring a product to market shorten.
Ambitious to penetrate the market
It makes perfect sense to expand the market to another country, and start with outsourcing software development work to that country's team to better understand the market and political situation.
Save on costs
Expenses such as recruitment - onboarding - training and maintaining the loyalty of employees will consume a lot of both time and cost of the business. But when outsourcing to Vietnam, these fees will be greatly reduced.
Checklist of How to Seek the Most Reliable Software Development Companies in Vietnam?
List out the required competencies
Always have a clear idea of the kind of knowledge you're on the lookout for, and spell out in the JD the specific degree of knowledge you're after for the specific position and responsibilities.
Make use of trustworthy information sites
Many well-known news sites/platforms connecting businesses and tech teams allow you to look for and sort information about software outsourcing firms in Vietnam.
When it comes to tasks, what comes first?
Perform marking sequentially to organize the order of tasks before and following particular project work items. The more thorough, the easier it will be for the staff members to complete the job.
Have your CTO with you
Keep your CTO engaged in the hiring, testing, and management of your selected team to get quality technological guidance.
Check how well they do quality control and testing
Verify that the technical team places a premium on quality assurance and testing, to guarantee that the final product lives up to your expectations.
Carry out interviews and tests
This is an effective way to quickly assess the attitude, agility, communication ability, and professional knowledge of individual candidates - potential outsourcing team.
Check out how well they speak the language
Most of the best software outsourcing companies in Vietnam have employees who are fluent in English. Specifically, the required band score on language proficiency exams like IELTS and TOEIC should be taken into account.
10 Points to Consider When Choosing a Software Outsourcing Company in Vietnam
01
Expertise
Find a software outsourcing firm that has worked with businesses like yours before and is familiar with the technologies you use.
02
Capacity
If your project is large in scope and has a strict timeline, ensure that the outsourcing team has the necessary resources and expertise to complete it as swiftly and efficiently as feasible.
03
Rate
Being on a budget is also an important objective when considering hiring. Ask for a detailed quotation for your requirements, along with an estimation of expenses.
04
Track of records
Learn more about the team's previous great initiatives. Simply request case studies and other business papers, if available.
05
Experience of members
Conduct conversations with each potential member of your devoted team to gain a better understanding of their knowledge and experience.
06
Communication
Determine how the hiring team plans to interact with your internal group and what platforms they will use to coordinate tasks and meetings.
07
Project management
The methodologies used by the business are included in this point. Besides, what you must understand and contemplate is an effective project management process.
08
Time zone
You should inquire about the hiring team's normal daily and iteration sessions, as well as whether time zone variations are too disruptive to communication. Especially for software outsourcing companies in Vietnam, there may be a lot of differences in time zones for European and American clients.
09
Costs and other commitment terms
When a deal is too excellent to pass up, take your time as well as thoroughly consider and evaluate your options. Make sure you would receive a good deal by comparing the prices and conditions of contracts from multiple software outsourcing firms.
10
Data Security
Be certain that the business has taken all necessary precautions to protect its data, both online and off. This includes implementing strict access limits and ensuring that it complies with all applicable laws.
Key Takeaways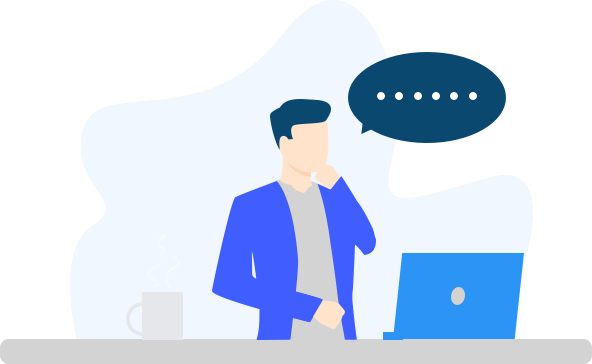 The information mentioned above was collected and meticulously screened by the editing staff from numerous calls for collaborators. As a bridge between companies and software development firms, Software Outsourcing Journal steadily establishes its credibility by providing stakeholders with the required precision and details.
To identify the correct companies in the region, we remain reliant on fundamental considerations such as the most competitive rates in the Pacific-Asian region, a team of highly skilled and passionate staff members, and the number of successful outsourcing projects.
Hopefully, the information provided above will make the hunt for a suitable software outsourcing firm in Vietnam for your plans or projects simpler and more precise. Simply and quickly locate a compatible partner within minutes!